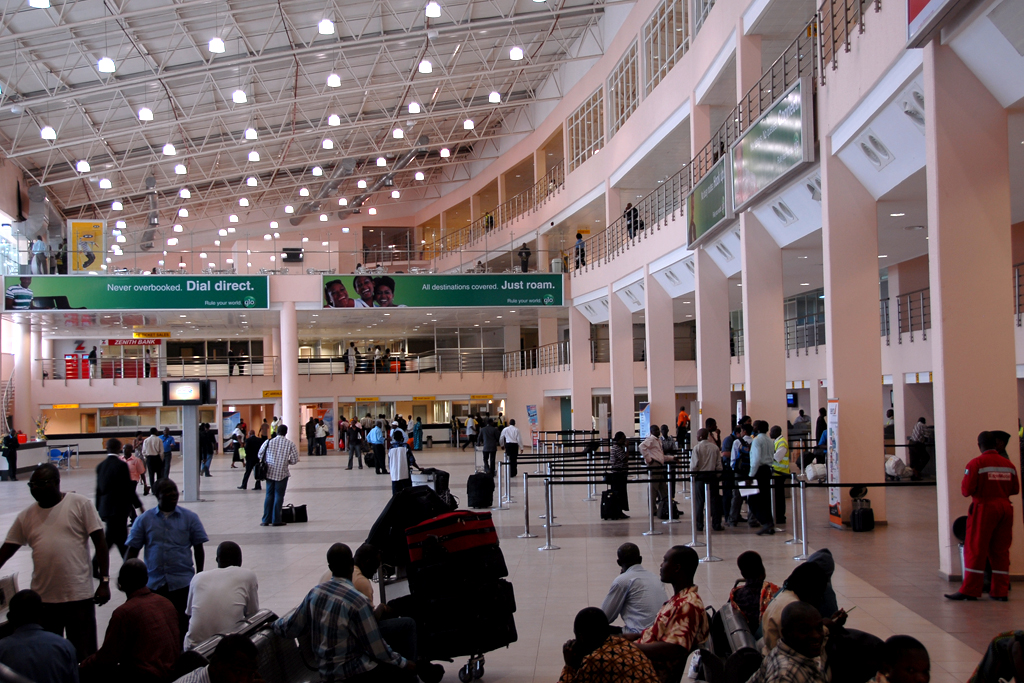 It is sad that the military still do as they like in this country especially intimidating civilians. Yet threats like Boko Haram are ignored. People at the Muritala Airport in Lagos were taken by surprise when they were made to relive the days of military coups in the country.
Personnel of the Nigeria Air Force on Wednesday afternoon invaded the Murtala Mohammed International Airport, Lagos destroying several facilities and injuring workers of some concessionaire companies, The Eagle Online can report.
The rampaging NAF personnel were led by one Group Captain Ajiboye Peters.
The invasion, sources at the MMIA told The Eagle Online, was without notice to the management of the airport.
It was gathered that most affected were operators of Bureau De Change and food vendors.
The armed men were said to have also violated the rule barring guns from the tarmac when they stormed the airport.
The Eagle Online learnt that heavily armed NAF personnel forced their way onto the tarmac.
The doors of Bureau De Change offices were reportedly destroyed by the NAF personnel.
Food vendors, who are concessionaires, had their stands destroyed and staff manhandled.
The Federal Government had of recent spent billions of naira improving facilities at the airport and some others around the country.
There was no official reaction from the management of the airport as at press time.
But a top staff of the airport told The Eagle Online that the development came as a shock.
The management staff told The Eagle Online: "We were shocked when Group Captain Peters and his men arrived with such menacing ferocity.
"They did not even care to tell anyone what the issue was and anyone who attempted to find out what the issue was had a raw deal from them."
The Eagle Online, as at press time, was still making efforts to speak with the NAF authorities on the development.
Source: Eagle Online