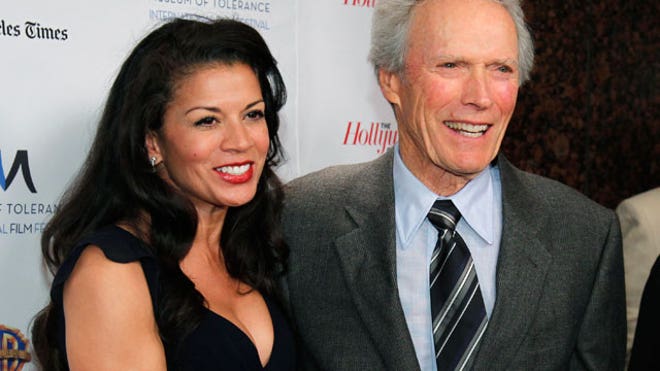 Clint Eastwood and his wife of nearly 17 years, Dina Eastwood have called it quit with their marriage.
The
Gran Torino
actor's second wife confirmed the split to
Us Weekly
on Thursday afternoon in the wake of a revealing National Enquirer report and admits the two have been living separate lives for quite some time.
Clint, 83, and Dina, 48, have a 16 year old daughter together, Morgan, who starred with her mother and Clint's daughter from another relationship, Francesca, on the reality TV show, Mrs. Eastwood & Company.
(more after the cut)
Clint and Dina were hardly even seen together in the last couple of years and the Dirty Harry star fueled separation rumors when he made an appearance without his wedding band.
Dina posted a video of her "new man" on social media in early August.
The National ENQUIRER identified him as 6-foot-7 University of Hawaii assistant basketball coach Scott Fisher, who is said to have been Dina's old high school boyfriend.
"Dina is in love with Scott. It's like high school all over again," a source told the publication.
When contacted by Us about the split Eastwood's manager said, "I know nothing about that."
Courtesy: RadarOnline